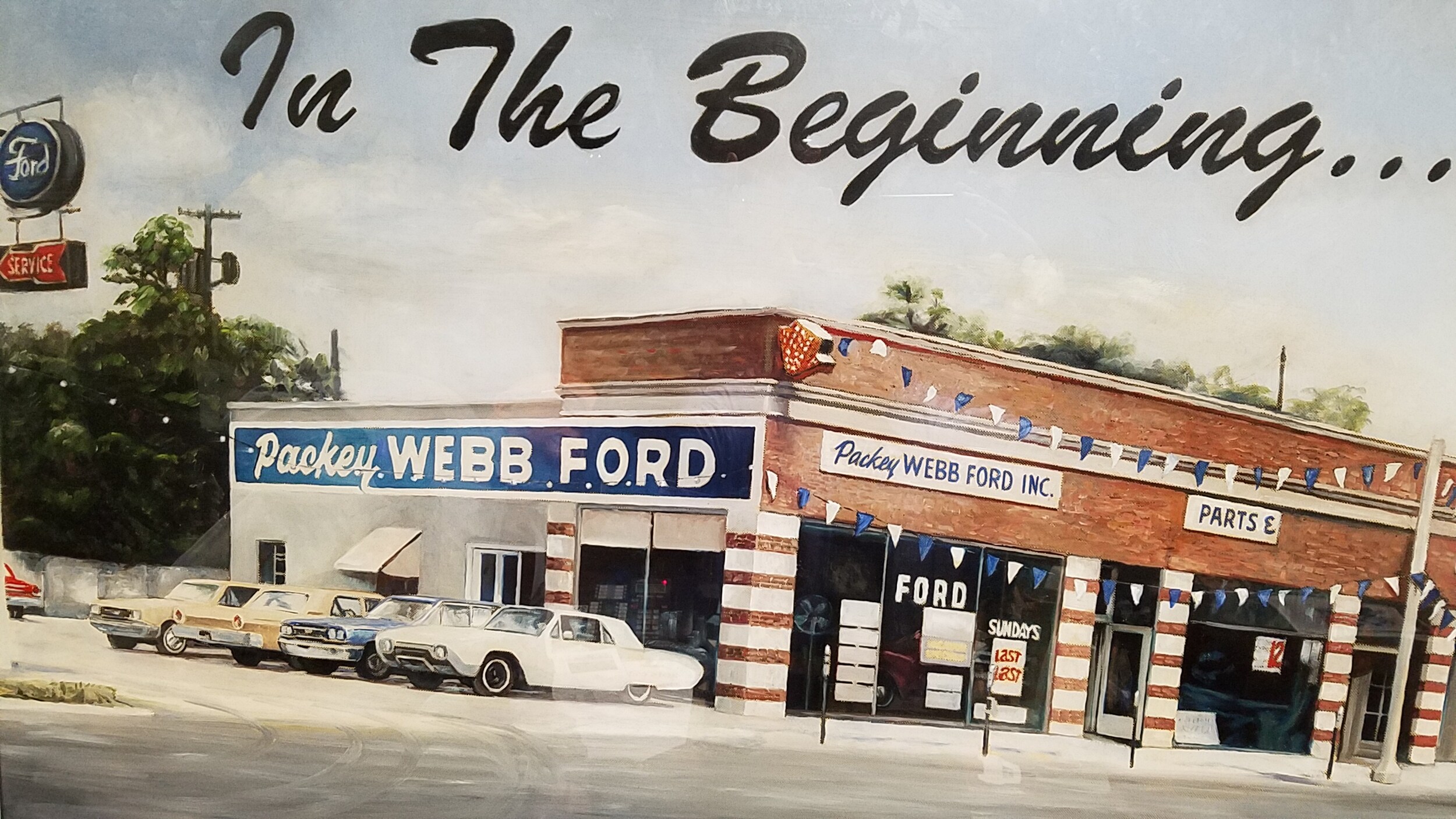 It all started with Patrick "Packey" Webb, who realized his passion and opened Packey Webb Ford in the Glen Ellyn and Wheaton area in 1962. At the time, the two towns were well-established and promising. The Western suburbs were growing quickly.
It was a great opportunity for Packey, his family and the many employees who came to work for the new dealership. The car industry was much different back in the 60s, but Packey knew that loyal and motivated employees would treat customers with care and respect. Packey preached the importance of repeat and referral business to his sales and service staffs - just like we do today.
The 70s and 80s brought new challenges to the car industry, and when both Ford and the economy began struggling as a result, Packey knew that if his dealership was to survive, he needed to set it apart from the competition; it was then that he came up with the idea for the Webb Boys jingle, "Home of the Webb Boys" and the Webb Family Promise. The Webb Family promise wasn't just a great advertising slogan, it was a dealership commitment and pledge to our customers that they would get better value and better service at Packey Webb Ford.
As years passed, the area grew older. Packey left us, but before he did he taught his children about the car industry so that his legacy and business may continue on.